While out and about on M Street with my dad last night I discovered a new favorite store! All Saints - I'm sure those of you from Europe have heard of it, I knew of it (as I'm slightly obsessed with the U.K?) but I'd never actually seen anything of their clothing. All I have to say is love. Actually, I just sent in an application to work there! And now that I actually have retail experience, I may actually have a chance? Anyways, here are some pictures from the store, as well as a few new purchases (they're a bit on the pricey side, so sadly I probably won't be getting as much as I'd like from them in the future)
image via washington post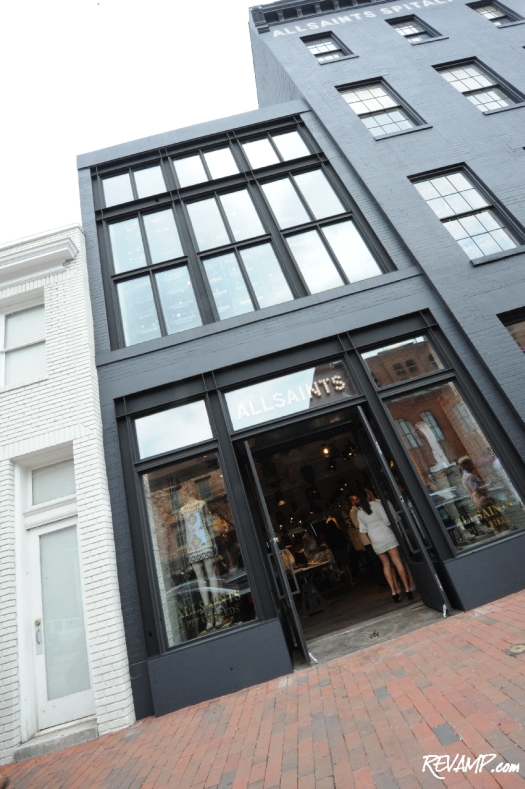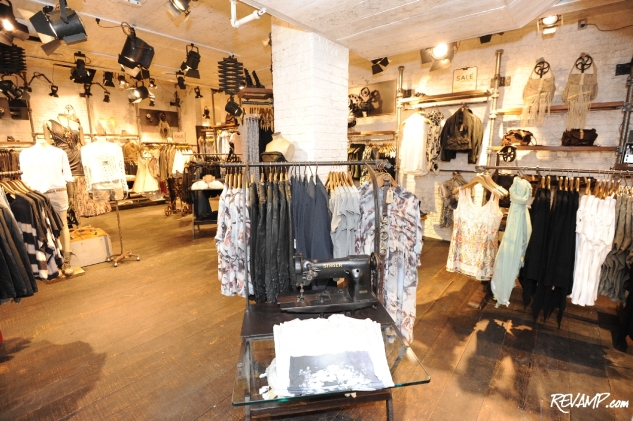 My gorgeous flamingo shirt - kind of in love with the fact that the print is flamingos... I seem to have something with animal prints on shirts? Like the bird print shirt I got today at Forever 21 - do not worry readers my friends now have me on a full-on shopping ban. There will be no more new clothing for quite a while... Regardless. Love this shirt. It also seems really good quality, believe their silk is Italian printed? Also, think I bought it a bit of a larger size (they have a lot of UK sizes), but since when have I shied away from an oversize shirt? Actually, that's about all I own...
And my moth shirt! I actually think this is so cool. I showed it to my roommate and she looked quite skeptical, but conceded that it looks like something I would wear. That seems to be a theme with my dressing - people not quite understanding, but agreeing that I'll pull it off just fine. Love the dip between the front and the back hems, they just have such great detailing at this store!
Moral of the story - if you ever happen to find yourself at an All Saints store (or check their website - they have an Archive section where you can buy clothing from past seasons at deep discounts), this is what I would recommend it for:
beautifully printed silk tops
fun (but kind of dark) graphic tees
gorgeous leather pieces and intricately beaded skirts and dresses (if only I weren't a poor college student...)
I'm all moved in! My room is significantly smaller than last year (pictures to come soon), but it all fits and looks quite cute if I do say so myself! But honestly: the hurricane was a joke. Now I don't mean to belittle the places that really got hit hard, but here in D.C. it was honestly just a bad rainstorm with a bit of wind added in. Come to Minnesota in the winter and I'll show you a weather emergency. I mean honestly.

Going out with the girls tonight, but for now I think I need a nap. What is it about school that makes me so darn tired? Oh well. Hope you are all having a lovely week

p.s. Decided to add their banner to my right-hand column, I just really love them! Check them out if you feel so inclined...